LIMITED TIME
Get a FREE 24-pack of GURU with your first subscription order!
STORY
Brewing since 1999.
Our formula is the result of years of experimentation to find the perfect balance of natural, plant-based ingredients. Guru know's when energy comes directly from earthy, organic sources, it's got to be good!
CLEAN ENERGY
Natural, plant-based sources.
GURU believes energy shouldn't come at the expense of health. This is why they are on a mission to clean up the energy drink industry, one can at a time.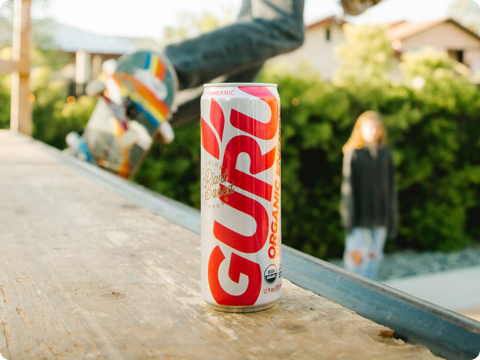 MEALS
Clean meals + clean energy
Our handpicked LiveFit meals to fuel your day and lifestyle
VALUES
Powered by nature.
Ingredients you'll understand: Sparkling water, organic cane sugar, organic white grape juice, citric acid, apple acid, natural flavours, organic green tea leaf extract, organic guarana seed extract, organic echinacea flower extract, organic panax ginseng root extract.
GURU ENERGY
Organic Energy delivered to you.
GURU is available in 4-can packs.